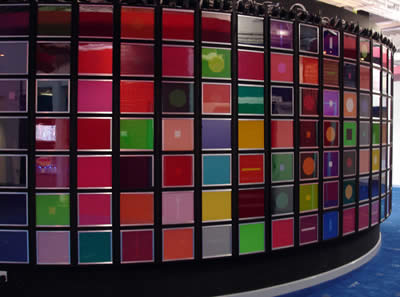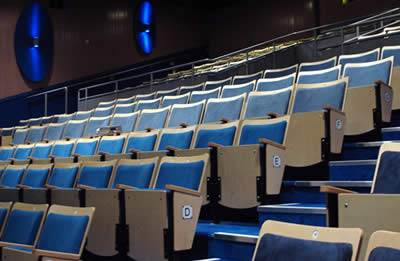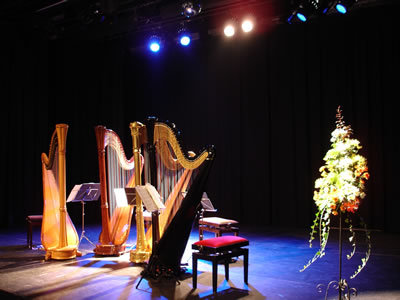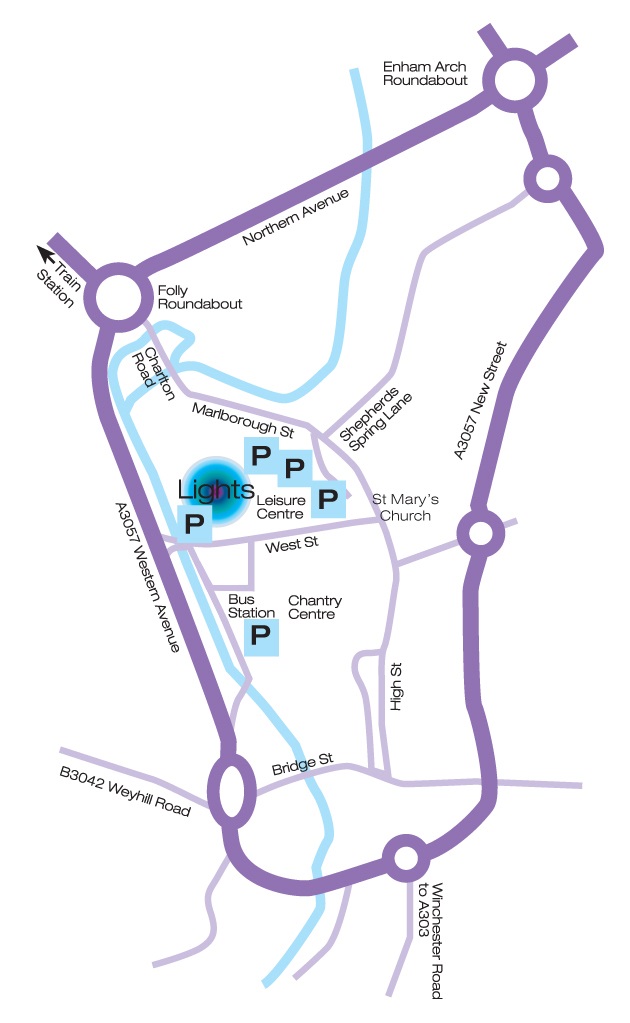 The Venue for our Concert Series:

For directions to "The Lights" click here for a MAP or see below for the free car parks map.
Photos on this page show the seating for the auditorium, the amazing 'light wall' opposite the entrance to the theatre and the cafe area for the coffee shop, due to be open before the concerts start and during the interval. There is also a licensed bar that is open throughout the evening.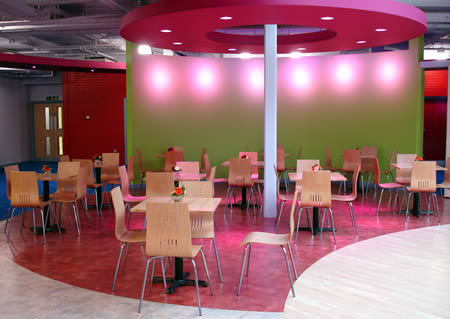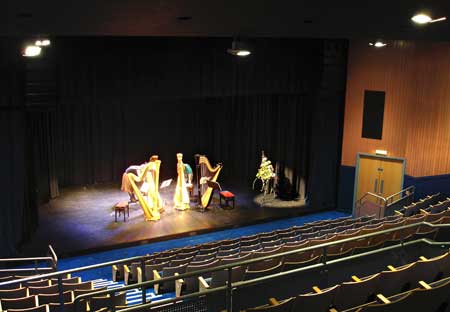 The full address of the venue is:
The Lights
West Street
Andover
Hampshire
SP10 1AH
01264 368368
Note that Andover College car parks charge on exit. This is £2: payable with £1 coins only.
There are plenty of public car parks in the area that are free in the evening as shown on the map opposite.
Please be aware that the multi-storey car park closes promptly at 10pm. Although the concerts are scheduled to finish around 9:30pm we cannot guarantee against possible overruns.